As life returns to (new) normal, what should we do next for our ads and brands?
There is no sugarcoating this - it is going to be tough. Looking at our historical data we see that post the GFC there was a drop in ad effectiveness as brands struggled to make ads that cut-though and build strong brand feelings. Brands had to work harder to have effective communications. It took years to build this back up again.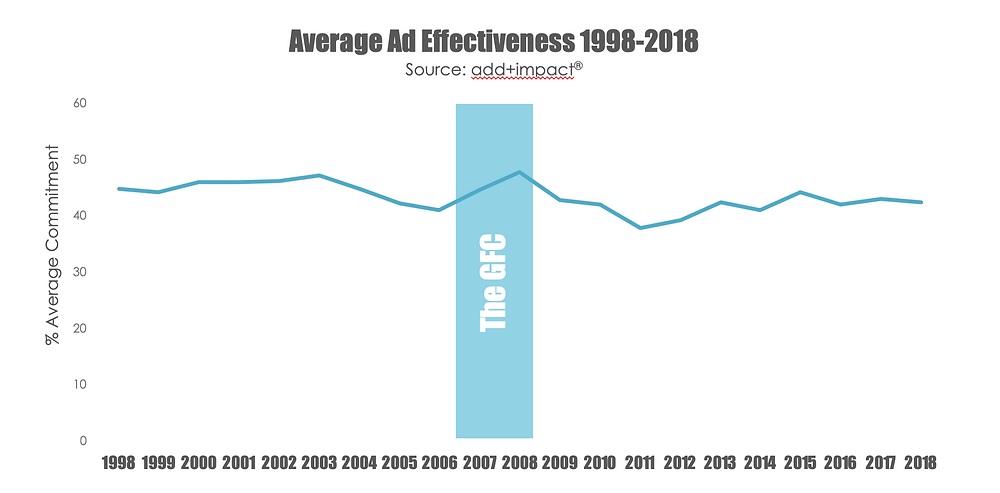 We expect to see a similar pattern post-COVID-19. It is likely that there will be a lot of clutter as marketers hurry to get ads on the air and rejuvenate their brands after the lockdown. The challenge is to create advertising that is new and different. After the GFC, a lot of brands played it safe and created the same old advertising globally - this wasn't particularly likeable or relevant to consumers. And from our research, we can already see people tiring of COVID-related content.
So, we need to make sure our advertising is always looking forward. Our last blog published our findings on how consumers want to be inspired and left feeling positive.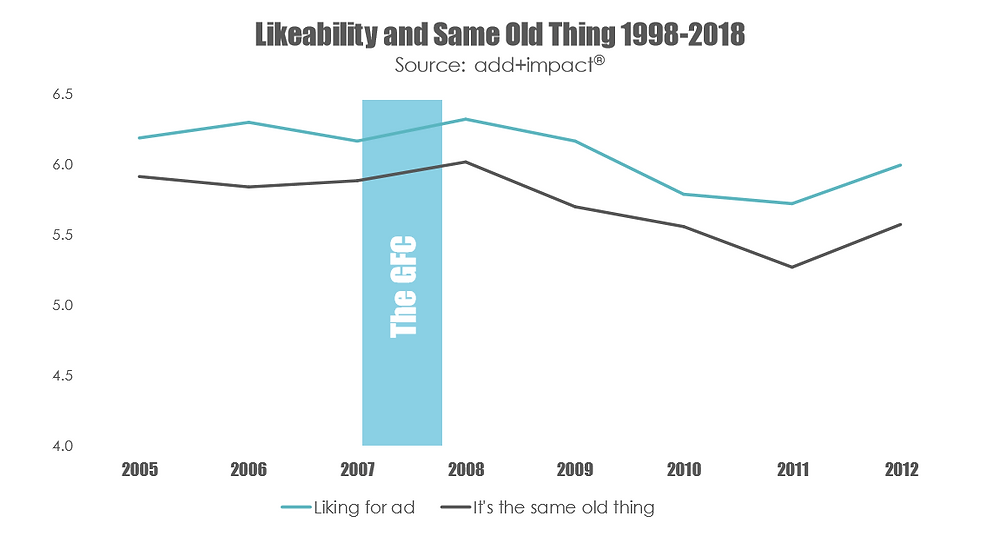 The 'Australian Made' ad launched last week and is trying to do just this.....
Our research with Australians shows people are positive despite feeling a bit tired of the format (after all it is a remake of the original). The best part is that four out of five people claim they will buy Australian-made products after watching the ad.
Each Score is out of 10, with a 6.0 benchmark:

'Buy Local' is relevant to consumers and extremely persuasive, which is vital for driving positive brand feelings. Additionally, it is a message people empathise with and it is this strong emotional connection that will help this ad to work!
We saw in our early COVID qualitative research that people intend to shop more locally and return to buying Australian brands. This 'buy local' message could play a big role in helping Australian brands on the road to recovery. Brands should emphasise their provenance and where possible mention the product is 'Australian Made'.
We have seen this outcome reflected in our global research. British, American and Australian communities will all look favourably at brands that show their support for the community, especially so during COVID-19...
Visit our website for more insights on how to manage your brand post-COVID-19