From the blog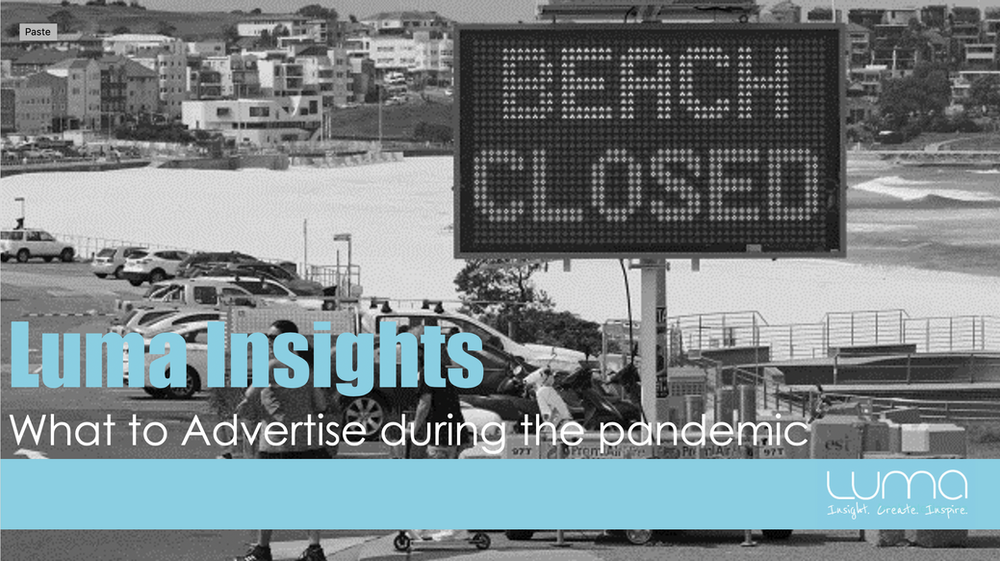 friendship, Millenial's, Iceland, Humanity, fmcg advertising, Haley Reinhart, direct advertising, 2019, Humour, Anniversary, Nick Offerman, effective advertising, oculus go, NFL, Coca-Cola, Short-Form Advertising, Happy Mother's Day, iphone x, Busch, outdoor advertising, Gillette, Extra Gum, Australian Ads, John Lewis, Bumble, length, feeling, Audi, multi-media advertising, best, music, Google, Gender, American Family Insurance, guerilla advertising, Happy Holidays, L'Oreal, COVID-19, apple, car advertising, celebrity advertising, 25 years, 2020, Lagavulin, luma, International womens day, bestads, dundee, Attention Span, GE, beer, Events, can't help falling in love, oculus, amazon, 3d printing, Mobile Marketing, Heineken, new ads, Christmas, online advertising, augmented reality, new zealand tourism, creative ads, amazon alexa, Cause-related Marketing, Father's Day, Bonding, Insights, ambient advertising, Christmas ads, Greetings, Debenhams, cannes commercials, Mass Mutual, Mother's Day, Pandemic
How to create ad content consumers will value
Last week we released a blog urging brands to keep advertising for long-term growth. This article builds on this - providing critical insights on what content brands should be advertising. We know most brands have...
friendship, Millenial's, Iceland, Humanity, fmcg advertising, Haley Reinhart, direct advertising, 2019, Humour, Anniversary, Nick Offerman, effective advertising, oculus go, NFL, Coca-Cola, Happy Mother's Day, iphone x, Busch, outdoor advertising, Gillette, Extra Gum, Australian Ads, John Lewis, Bumble, length, feeling, Audi, multi-media advertising, best, music, Google, Gender, American Family Insurance, guerilla advertising, Happy Holidays, L'Oreal, COVID-19, apple, car advertising, celebrity advertising, 25 years, 2020, Lagavulin, luma, International womens day, bestads, dundee, Attention Span, GE, beer, Events, can't help falling in love, oculus, amazon, 3d printing, Mobile Marketing, Heineken, new ads, Christmas, online advertising, augmented reality, new zealand tourism, creative ads, amazon alexa, Cause-related Marketing, Father's Day, Bonding, Insights, ambient advertising, Christmas ads, Greetings, Debenhams, cannes commercials, Mass Mutual, Mother's Day, Pandemic
Why consumers want brands to keep advertising
COVID-19 has rapidly transformed every aspect of human function on a global scale, causing brands to reassess their budgets, priorities and strategies moving forward. The effects are felt in every household,...