Me, and around 100 million others apparently. The advertising is a big drawcard for the general population of Americans. Around 60% of the general population of USA who tune in to watch the game do so for the ads – all 125 spots.
And I love that advertising gets to take centre stage on this big day. Everyone has polls, there are news stories about the ads and everyone has a favourite….and the least favourite. The ads get just as much airtime as the actual game.
And this year was always going to be a really interesting one. This is the first time there has ever been a Super Bowl during a pandemic. And when the season started, the NFL wasn't even sure that the Super Bowl would be able to go ahead.
But America needed it. We all needed it. Last year saw us yearning for a sense of social connection, for a bit of normality and a sense of positivity. Advertising can have a huge cultural impact - especially alongside big events of national pride like the Super Bowl. The ads can set the tone for how we are all feeling. They can pick us up and pull us down.
So this year would be super important for the Super Bowl. Both for the economy, and, most importantly for the morale of a country that has been through so much with health and economic crises, as well as political and racial unrest. And, from an advertising perspective, the stakes are so high but with budgets tightening and production still heavily limited by COVID-19, brands were going to need to be extra creative and resourceful this year.
We had lots of questions about how it would play out when big brands like Budweiser and Pepsi reported that they would not advertise this year. What would the pandemic mean for ad budgets? Who could pay the $5.5M for the 30s spot? And what would the tone be? And how could the ads be produced with social distancing laws? Would they all just be stock footage montage ads?
Well, it was worth the wait. Based on the ads aired yesterday, many brands had no limits. There were some absolute crackers like T-Mobile's hilarious ad with Gwen Stefani and Blake Shelton and Adam Levine.
And this was not the only ad to feature a celebrity couple. Cheetos also ran a brilliant and funny ad with Hollywood power couple Mila Kunis and Ashton Kunis set to Shaggy's No.1 hit "It Wasn't Me".
In fact, many of the ads were jam-packed with celebrities – around half of the brand ads (not including the TV and movie trailers) featured someone famous. And I don't just mean one famous face in each ad. There were lots of other ads which multiple celebrities like General Motors' ad starring Will Ferrell, Awkwafina and Kenan Thompson.
And insurance company State Farm's ad with Drake, Paul Rudd, Aaron Rodgers, Patrick Mahomes
But it was the tone of the ads which was most striking. The majority of the ads had a positive and uplifting tone, with around 60% using some sort of humour as the key creative device. It was pretty clear that most brands wanted to be light-hearted and distract people from the tough times. M&Ms did this really well with their ad which proves that M&Ms can make almost any bad situation better.
Food delivery giant UberEats took a light-hearted approach to their ad by drawing on nostalgic references to the movie Wayne's World.
And lesser-known competitor DoorDash ran a 60s epic Sesame Street spin-off to keep things family-friendly.
There were some good sentimental and emotive ads about racial division and support during COVID-19. In a strange coincidence, two brands (Mortgage company Guaranteed Rate and job search engine Indeed) used an element of the same stock footage – look for the girl on her dad's back. It was bound to happen at some stage with resourceful brands making use of the imagery available whilst there are production restrictions – but maybe it is worth paying the extra to ensure you pay for exclusivity – especially when both paid to have a 60s spot. Here are the two ads…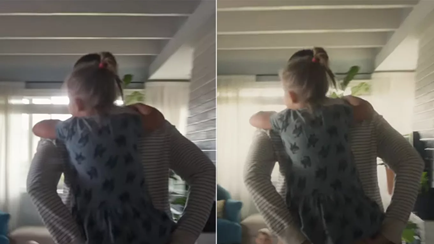 In the coming days and weeks, we will learn more about the ads and the impact they will have on their respective brands. Some will analyse the ROI. And others will just be happy with the effort to pull an ad together for one of the biggest advertising stages in the world.
One thing is for sure, the impact the ads and events have on the community is also really important. We feel hope and optimism about the future after events like Super Bowl. And at times like this, that impact is immeasurable.
Get in touch for free results and reports from our Super Bowl Study. We have tested over 30+ ads from each Super Bowl over the last five years.