As the world continues to live in lockdown, we close our doors and open our devices. Since February, Australian NBN has seen a 70% increase in data demand. The need for the internet continues to grow as offices shut down, students attend classes online, more movies are being watched and meetings are made virtual. With each shift in daily routine, Australia's roads become increasingly empty.
What was once the biggest daily commute into Melbourne city, The Westgate freeway is one of many major roads experiencing a major drop in traffic, seeing an 18% drop in congestion during peak hour. While those who are still required to drive are enjoying this benefit, the advertisers who utilise the public domain are not.
In 2019, 72% of Australians would travel on roads to and from work each day. While most of these people sit in cars, they are both subconsciously and consciously witnessing a large number of public advertisements. A 10-minute drive can take you past still-image billboards, bus shelters, trams and phone booths. Each of these is lined with strategically placed advertisements.
Since the enforcement of lockdown laws, the public advertising system has seen a rapid drop in effectiveness. How can you see Shopalite panels in shopping centres when the doors are closed? How can you see ads on the side of buses, when PTV halved the amount running, after experiencing a 90% decrease in users? Each form of public advertising which was previously a successful method now fails to meet consumers' eyes.
Marketers need to think outside of the box while staying inside the house. There are some companies that are using their existing contracts with out-of-home (OOH) advertising platforms to have a positive influence on the world. For example, Miami Ad School Europe released a "spoilers" campaign in March this year. This consisted of a range of ads to be placed on bus shelters. Essentially each ad contained information spoiling endings of numerous popular television shows and movies. The campaign aimed to encourage people to stay indoors in fear of ruining their favourite storylines. A clever and creative way to maintain a positive presence in an outdoor setting.
SPOILER ALERT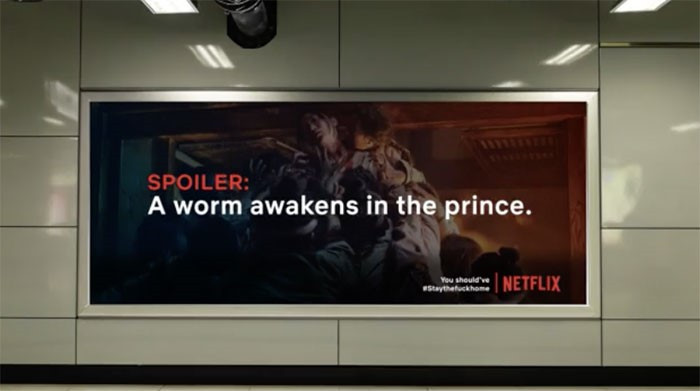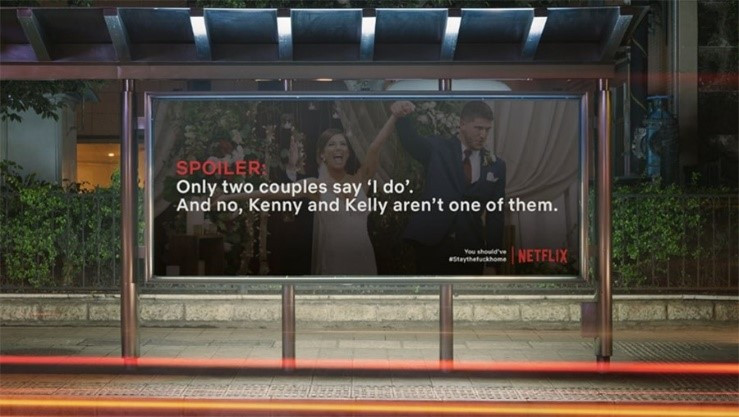 While there may be limited ways of using OOH advertising as a selling point within the current climate, we have seen companies choose to show support. The London Eye, Windsor Castle and Tower Bridge are among the many significant English Landmarks which have been chosen to "Turn Blue". As a sign of support to the frontline workers, London was overtaken by a wonderful site throughout March. Showcasing the iconic NHS blue to light up the city as a symbol of appreciation.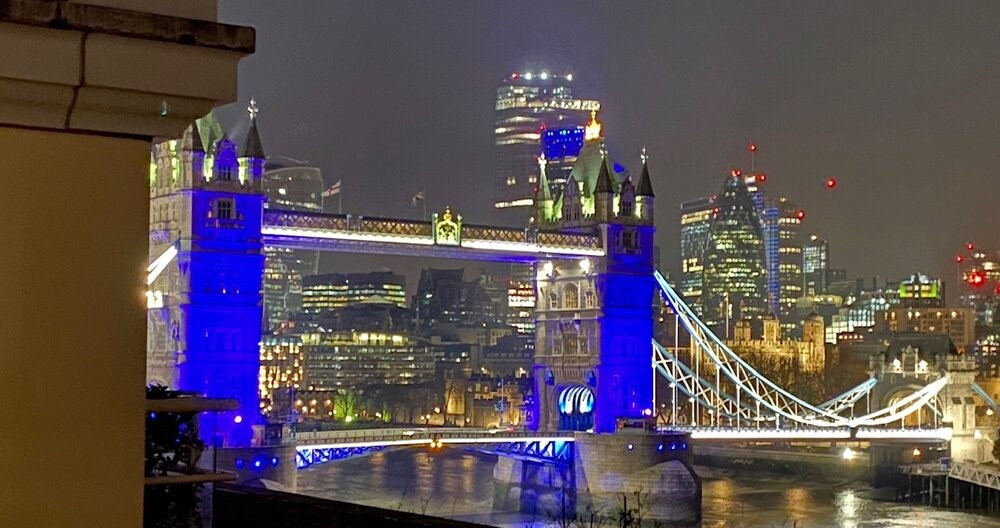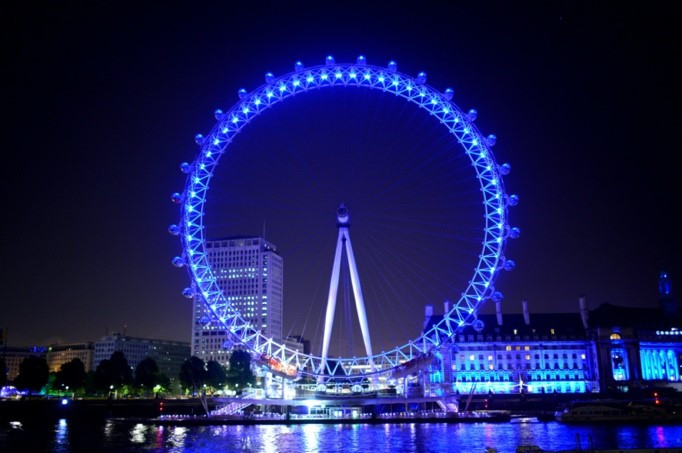 Advertising during these times is proving to be repeatedly challenging. There is no one right answer, however, there are hundreds of wrong ones. Brands should be cautious not to appear to be profiting off others' misfortune. Therefore, when it comes to using public platforms, make decisions for the good of the community not just for the good of sales. Whether you are offering a helping hand to front-line workers on a bus shelter, providing encouraging messages in service stations or demonstrating COVID Safe practices, there is an opportunity for creativity. By using these spaces you can make a statement that encourages socially responsible behaviour whilst providing subtle and positive brand representation.
See our website for more marketing insights!